Artillery Arms

(Freehouse)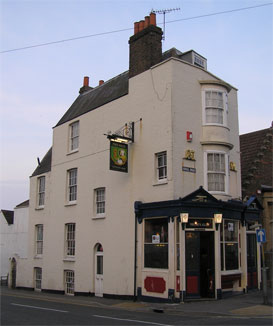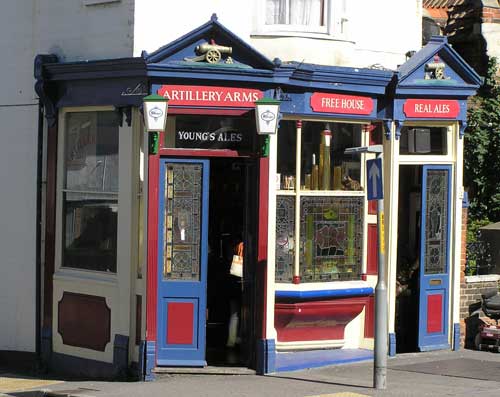 Visits Details
07 Nov 2017 (Dosser)
Few in on way to camra meeting
| | | | |
| --- | --- | --- | --- |
| Arbor Ales - American Amber Ale (Cascade, Citra, Mosaic & Simcoe) | 5.60 | | Very nice reddish ale with good hoppy taste |
04 Nov 2017 (Dosser)
Beers running out fast
| | | | |
| --- | --- | --- | --- |
| Arbor Ales - Never A Frown | 4.30 | | |
| Portobello - White | 4.80 | | Last one out |
20 Oct 2017 (Dosser)
Fullish pub
| | | | |
| --- | --- | --- | --- |
| Oakham - 3 Witches | 4.40 | | Yet another new beer from a great brewery but not so hoppy |
27 Sep 2017 (Dosser)
Good selection tonight
| | | | |
| --- | --- | --- | --- |
| Oakham - Bishops Farewell | 4.60 | | Spot on |
| Dark Star - Revelation | 5.70 | | A tad warm |
24 Sep 2017 (Dosser)
Emilys 40th birthday party
| | | | |
| --- | --- | --- | --- |
| Wantsum - Fuggles | 4.50 | | |
20 Sep 2017 (Dosser)
Preparations being made for Emily's birthday do on Saturday
| | | | |
| --- | --- | --- | --- |
| Tonbridge - American Pale | 5.00 | | |
| XT Brewing - Brit hop | 5.00 | | |
14 Sep 2017 (Dosser)
4 beers on
| | | | |
| --- | --- | --- | --- |
| Weltons - US Congress | 5.00 | | Not bad for Weltons |
10 Sep 2017 (Dosser)
Good selection tonight
| | | | |
| --- | --- | --- | --- |
| Dark Star - Revelation | 5.70 | | Fine pint |
20 Aug 2017 (Dosser)
Just missed the Green Devil
| | | | |
| --- | --- | --- | --- |
| Ramsgate Brewery (Gadds') - She Sells Sea Shells | 4.70 | | Good pint |
11 Aug 2017 (Dosser)
Lots of curry eaters
| | | | |
| --- | --- | --- | --- |
| Slightly Foxed - Urban Fox | 4.80 | | Different |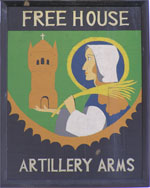 Summary of Beer Scores
The pub is found in Ramsgate, Kent, CT11 9JS.
A small corner pub on a hill not far from the town centre. It has a rather rambling interior with the main seating area raised above the bar floor and a basement seating area too. Glorious stained glass street windows. 6 handpumps on the bar counter.
We have visited this pub 233 times, seen 294 different beers and tried 224 of them.
Postcode: CT11 9JS