Change in Pub Status
This pub has changed substantially and we are now adding visits to its new page, the Kitty Fisher
King William IV

(Freehouse)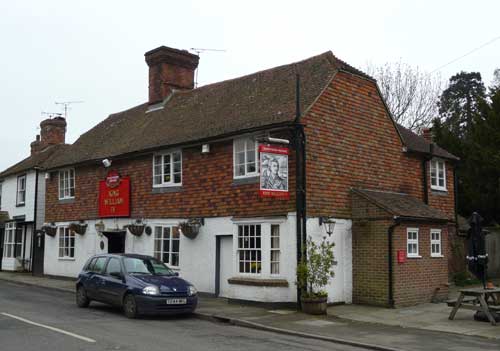 Visits Details
08 Aug 2013 (Pedro)
Evening
| | | | |
| --- | --- | --- | --- |
| Shepherd Neame - Master Brew Bitter | 3.70 | | |
| Shepherd Neame - Canterbury Jack | 3.50 | | |
12 Jan 2013 (Pedro)
Afternoon
| | | | |
| --- | --- | --- | --- |
| Shepherd Neame - Master Brew Bitter | 3.70 | | |
| Shepherd Neame - Late Red | 4.50 | | |
01 Nov 2012 (Pedro)
Evening
| | | | |
| --- | --- | --- | --- |
| Shepherd Neame - Master Brew Bitter | 3.70 | | |
| Shepherd Neame - Late Red | 4.50 | Not Tried | |
03 Jun 2010 (Pedro)
Evening visit - very food driven
| | | | |
| --- | --- | --- | --- |
| Shepherd Neame - Master Brew Bitter | 3.70 | | |
| Shepherd Neame - Early Bird | 4.30 | Not Tried | This had run out |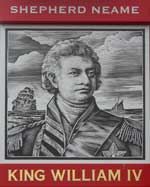 Summary of Beer Scores
The pub is found in Benenden, Kent, TN17 4DJ.
Formerly a Shepherd Neame house but sold in 2013 to the owner of the Bull Inn across the other side of the green here. Pub closed for a while and then re-opened in April 2014 as the Kitty Fisher after a complete refurbishment and with a new enhanced emphasis on food offerings.
We have visited this pub 4 times, seen 4 different beers and tried 3 of them.
Postcode: TN17 4DJ