The Castle

(The YardGlass Pub Company)

We believe this pub is CLOSED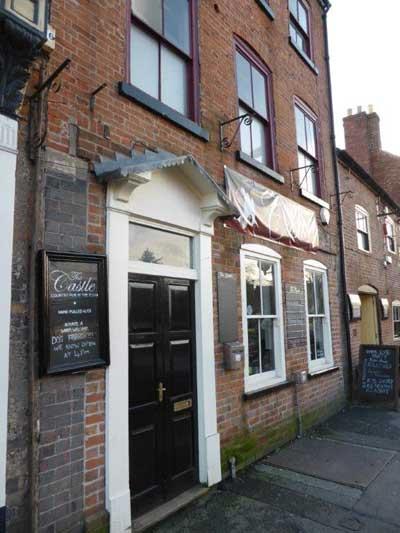 Visits Details
19 Jun 2012 (Philip Pirrip)
Evening visit with a small number in with England Euro football on screen. My hackles rose and I had to bite my tongue as I had visited solely because the pub advertises a real ale discount for card carrying CAMRA members. Their advertisements in the Newark Branch newsletter and the just published glossy Newark Branch Real Ale Guide make this offer without qualification. Additionally prominent signage behind the bar reinforces the offer. When I requested my discount I was informed that the beers were already discounted. The next casual customer was charged the same as me. Further investigation implies this this was not some once off mistake as the beerinthevening.com website documents a subscriber's visit on 12th March and received the same treatment. I shall never visit again.
| | | | |
| --- | --- | --- | --- |
| Oldershaw - Castle Ale | 4.30 | | Mid brown bitter obviously a House Ale |
| Sharp's - Doom Bar | 4.00 | Not Tried | |
| Everards (see entries against Joule's & Robinsons from now on) - Sunchaser | 4.00 | Not Tried | |
| Daleside - Pride of England | 4.00 | Not Tried | |
| Brains - The Rev James Original | 4.50 | Not Tried | |
| Batemans - England Expects in Poland - Ukraine | 4.00 | Not Tried | |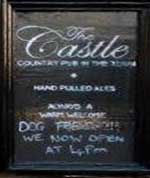 Summary of Beer Scores
The pub is found in Newark, Nottinghamshire, NG24 1AZ.
I am told this venue was not always a pub. Located in Castle Gate. A pub on three stepped levels with the bar being on the middle level. Popular for live music events. Clearly CAMRA orientated from the adverts it sponsors in local branch newsletters and Real Ale Guide and allegedly operates a discount scheme for Real Ale purchases by card carrying CAMRA members.
We have visited this pub once, seen 6 different beers and tried 1 of them.
Postcode: NG24 1AZ