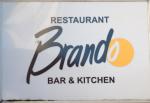 Summary of Beer Scores
The pub is found in Vaasa, Finland, 65200.
Very large bar associated with the Hotel Tekla in the Vaasa suburb of Palosaari. Has a large lounge bar, a TV and games room, a stage and dance-floor, a covered patio and an adjoining pizza restaurant. Karaoke is popular and the bar stays open late.
We have visited this pub once, seen 3 different beers and tried them all.
Postcode: 65200