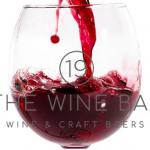 Summary of Beer Scores
The pub is found in Kendal, Cumbria, LA9 4DH.
Town Centre former wine bar now bar in Lowther Street, with a pub atmosphere and usually at least four cask ales on offer. It was previously the home of the Kendal Brewing Company, the nwith the brewery on the lower level behind a glass screen. Renamed and relaunched as 19 The Wine Bar.
We have visited this pub twice, seen 6 different beers and tried 2 of them.
Postcode: LA9 4DH