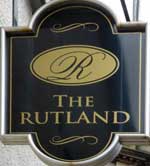 Summary of Beer Scores
The pub is found in Chesterfield, Derbyshire, S40 1XL.
Large pub occupying two distinct buildings one white rendered and the other brick. The interior is rather dark added to by lots of wooden fittings. The beer policy is to maintain three regular ales and five guests. The guest are selected to give a range of flavours and strengths.
We have visited this pub once, seen 8 different beers and tried 1 of them.
Postcode: S40 1XL