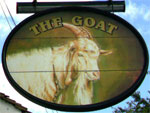 Summary of Beer Scores
The pub is found in St Albans, Hertfordshire, AL1 1RN.
In the Sopwell Lane area south of the town centre that is rich with pubs. Central square bar serves a number of rooms. Lots of wood panelling and wooden screens, sofas and wood tables. Patio area to the rear.
We have visited this pub twice, seen 6 different beers and tried 2 of them.
Postcode: AL1 1RN