Hotel Continental

(Whitstable Oyster Company)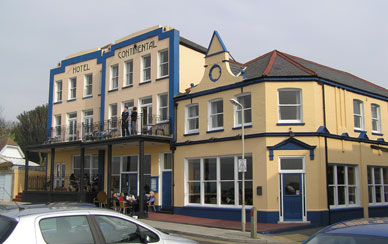 Visits Details
30 Jul 2011 (Andrew)
Having taken Isabel to Whitstable Castle (where was the Castle exactly?) I came here whilst Isabel and Jane went to the beach. The inside was quiet but the terrace outside was packed due to the great weather.
| | | | |
| --- | --- | --- | --- |
| Whitstable - East India Pale Ale (or EIPA) | 4.10 | | Served from the cask sat on the bar (cooler jacket being used). Mottled lemon flavours and that telling starch flavour on the finish. |
05 May 2008 (Andrew)
Large and cafe like. We only spotted the cask beer at the last minute which is why I ended up with a glass of keg Oyster Stout. However, once it warmed up it was excellent. I did laugh when I saw the framed certificate on the wall next to the keg pump showing that the Oyster Stout had won the best beer at the Kent Beer Festival in 2005. They're proud to be a cask winner but not proud enough to put it on cask in the pub. Shame really.
| | | | |
| --- | --- | --- | --- |
| Whitstable - East India Pale Ale (or EIPA) | 4.10 | Not Tried | |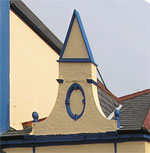 Summary of Beer Scores
The pub is found in Whitstable, Kent, CT5 2BP.
Large hotel on the sea front at the north east side of town.
We have visited this pub twice, seen 1 beer and tried it.
Postcode: CT5 2BP