The Blue Boar

(Freehouse)
Visits Details
11 May 2018 (Stu)
| | | | |
| --- | --- | --- | --- |
| Twisted Oak - Slippery Slope | 5.30 | | |
| Good Chemistry - Time Lapse | 3.80 | | |
| Beowulf - Finn's Hall Porter | 4.70 | Not Tried | |
| Leatherbritches - Blue Boar Bitter | 4.40 | Not Tried | |
| Fierce & Noble - Session IPA S.I.P.A. | 4.20 | Not Tried | |
| Arbor Ales - Rocketman | 6.00 | Not Tried | |
| Exit 33 (formerly The Brew Company then Sky's Edge) - Packhorse Pale | 4.10 | Not Tried | |
| Leatherbritches - Spiced Berry Mild | 4.20 | Not Tried | |
07 Apr 2018 (Stu)
| | | | |
| --- | --- | --- | --- |
| Beowulf - Finn's Hall Porter | 4.70 | | |
| Wantsum - Golgotha | 5.50 | | |
| Neepsend - Labyrinth of Daedalus | 4.30 | | |
| Leatherbritches - Hairy Helmet | 4.70 | Not Tried | |
| Nene Valley - Best Bitter | 4.10 | Not Tried | |
| Leatherbritches - Blue Boar Bitter | 4.40 | Not Tried | |
| Brass Castle - Quench | 3.20 | Not Tried | |
| Sentinel - Cherry Porter | 5.50 | Not Tried | |
| Wilde Child - Pushing Boundaries | 8.10 | Not Tried | |
24 Feb 2018 (Stu)
| | | | |
| --- | --- | --- | --- |
| Brinkburn St - American Pale Ale | 4.10 | | |
| Marble - Chocolate Marble | 5.50 | Not Tried | |
| Exit 33 (formerly The Brew Company then Sky's Edge) - Pack Horse Light | 3.80 | Not Tried | |
| Cromarty - Red Rocker | 5.00 | Not Tried | |
| Dancing Duck - Waddle it be? | 4.50 | Not Tried | |
| Abstract Jungle (cuckoo at Bexar County then at Totally Brewed) - Jackal | 4.20 | Not Tried | |
| Leatherbritches - Blue Boar Bitter | 4.40 | Not Tried | |
| Potbelly - Piggin Saint | 4.20 | Not Tried | |
01 Jul 2017 (Stu)
| | | | |
| --- | --- | --- | --- |
| Northern Alchemy - Galaxy And Eldorado Amber | 4.60 | | |
| Campervan - Wheat Revenge | 5.00 | | |
| Milestone - Black Pearl | 4.30 | Not Tried | |
| Milton - Medusa | 4.60 | Not Tried | |
| Leatherbritches - Blue Boar Bitter | 4.40 | Not Tried | |
| Flash House - Breezy | 3.80 | Not Tried | |
| Beowulf - Clout | 6.00 | Not Tried | |
| Untapped - Tripple S | 4.90 | Not Tried | |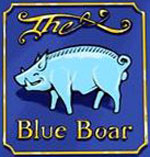 Summary of Beer Scores
The pub is found in Leicester, Leicestershire, LE1 5JN.
Micropub, in a conservation area, most recently used as offices. There is a single wooden panelled room with the bar in front as you enter. One of the few places in Leicester to use oversized glasses.
We have visited this pub 4 times, seen 29 different beers and tried 8 of them.
Postcode: LE1 5JN