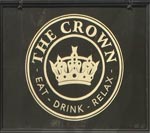 Summary of Beer Scores
The pub is found in East Grinstead, West Sussex, RH19 3AF.
A large, town centre pub. Suffered a branding as 'Bar Kuba' for many years, but 2017 saw a refurbishment and a return to its traditional name and more traditional values. It is still however rather unexpectedly modern inside. There are four handpumps on the bar.
We have visited this pub once, seen 2 different beers and tried 1 of them.
Postcode: RH19 3AF