Wuppertaler Brauhaus

(Brew Pub)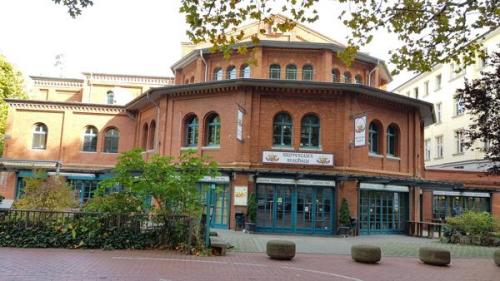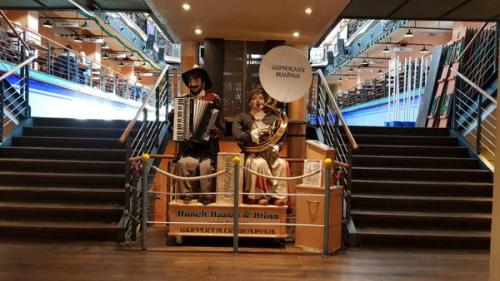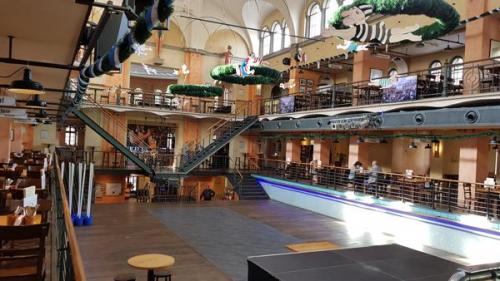 Jason Jones
Visits Details
08 Oct 2018 (Magnus Greel)
Mid afternoon just in time for 1500 to 1700 'happy hour' 0,4l for €2.20 for the thrifty minded .Very quiet considering, just a handful easily swallowed up by the vast size of the place. My first successful visit and am impressed. The upper gallery seating was closed off so I sat in the lower. I've only listed the beers on tap.
| | | | |
| --- | --- | --- | --- |
| Wuppertaler Brauhaus - Bernsteinfarben | 5.60 | | This surprised me, golden amber colour with a toasted buttery aftertaste which became cough candy towards the end. Complex and faultless. |
| Wuppertaler Brauhaus - Wupper Hell | 4.90 | | Unfiltered hazy full bodied and fruity with a delicate peppery twang. Spot on condition the head lined the glass down to the last drop. |
| Wuppertaler Brauhaus - Wupper Dunkel | 4.90 | | Anticipated a sharp coffee bite - not so, more like an English mild, delicate malts with bready earthy floral hops prevalent. |
29 May 2018 (Magnus Greel)
An hour or so's thunderstorms and torrential rain had somehow affected the Schweibebahn so we walked the last half mile only to find the place closed due to flooding, Feuerwehr in attendance here and many other places pumping out floodwater.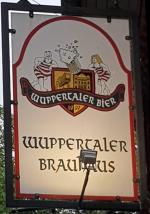 Summary of Beer Scores
The pub is found in Wuppertal, Germany, 42275.
Im Juni 1997 eröffnete unser Brauhaus im historischen Gebäude der Barmer Badeanstalt. Hier wird das einzigartige Wuppertaler Bier direkt vor Ihren Augen gebraut. Ein eigener Brauer, sorgfältig ausgewählte Rohstoffe und eine handwerkliche Fertigung garantieren seit nunmehr 18 Jahren die gleichbleibend hohe Qualität. Die natürliche Gärung und Lagerung geben dem Bier Zeit um in Ruhe zu reifen – so kommt es naturtrüb, unfiltriert und unbehandelt, mit all seinen wertvollen Inhaltsstoffen, bei uns braufrisch zum Ausschank. Unser Küchenteam sorgt für herzhafte, kulinarische Genüsse und Kleinigkeiten zum Bier. Saisonelle Aktionen, Veranstaltungen und Firmenfeiern gehören ebenso dazu wie regelmäßige Events mit Live Musik und der größte und schönste Biergarten mitten in der Stadt.
We have visited this pub twice, seen 3 different beers and tried them all.
Postcode: 42275