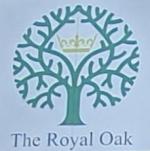 Summary of Beer Scores
The pub is found in Halifax, West Yorkshire, HX1 2HX.
Impressive Grade II-listed building constructed in 1931 using the timbers from HMS Newcastle. The interior consists of three discernible areas; a main bar semi-divided into two and a separate side room. There is also a large function room upstairs. Eight real ales are generally sourced from microbreweries. Located close to the town's theatre quarter, this is an ideal place for pre-show drinks.
We have visited this pub once, seen 6 different beers and tried 1 of them.
Postcode: HX1 2HX