Understudy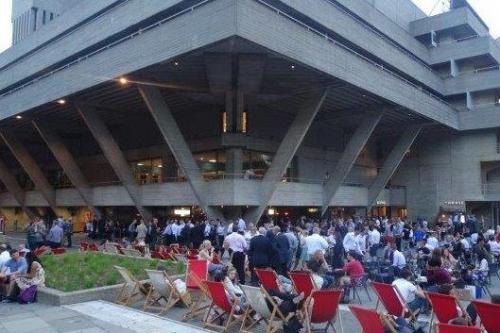 Visits Details
16 Apr 2018 (Stephen Harris)
For the first time this year there is sufficient daylight and warm enough weather to suggest an after-work stroll along the South Bank. My first stop is here – it is busy.
| | | | |
| --- | --- | --- | --- |
| Kernel - IPA - Zeus | 6.90 | | From key-keg. Despite the fact that everybody seems to be brewing these murky, fresh, hoppy beers these days, The Kernel remain the masters of the genre. This one has lemony hop flavours. |
11 Oct 2016 (Stephen Harris)
All space within is taken in the early evening, but it is not too cold to sit outside.
| | | | |
| --- | --- | --- | --- |
| Beavertown - Smog Rocket | 5.40 | | One of my favourite London-brewed beers, available here from key-keg. Black, with a brownish head. Rich and smoky. |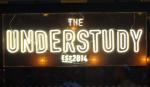 Summary of Beer Scores
The pub is found in Southwark, Central London, SE1 9PX.
A new bar that stands within the National Theatre, but opens out onto the embankment walkway and is aimed more at passers-by than theatre goers. It was established in October 2014 to replace the temporary venture under the name 'Propstore'. The fairly small bar makes the best of the brutalist architecture, even managing to be cosy through careful use of former theatrical props. Has a very extensive outside seating area and can become crowded on warm evenings. Does not sell cask beer, ostensibly because of lack of cellar space.
We have visited this pub twice, seen 2 different beers and tried both.
Postcode: SE1 9PX