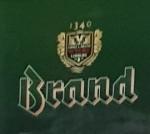 Summary of Beer Scores
The pub is found in Maastricht, Netherlands, 6211 EH.
Located in the center of Maastricht, the Knijnspiep is one of the oldest brown bars in this historic city. For a skilfully tapped glass of Brand Beer, you have come to the right place. This supplemented with a large number of beer specialties from the barrel or from the bottle, wines, spirits and soft drinks complete our wide range. Music also plays a major role in the Knijnspiep. Come and enjoy in the heart of Maastricht and experience a brown pub as it is meant to be. apteik euvergenômme by Joseph de Bosquet, aptieker and paleontoloog, gestorreve in 1880. 't Hoes then aon the side of the Mäönt verbôud tot shop / woenhoes. The van van veur 1763 where again trök. Until 1910, in the case of Mäönt, 45 a fashion store was established, selling ouch corsets. In 1910 Brands Brands brewed beer breweries, which it has not done. In 1911 it is again verbôud and the kaffee is heard. In October 1950 the dutch layer was destroyed and the "KNIJNS PIEP" was screaming that it was still hot.
We have visited this pub once, seen 2 different beers and tried both.
Postcode: 6211 EH