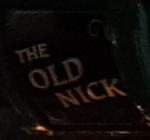 Summary of Beer Scores
The pub is found in Holborn, Central London, WC1R 4PZ.
Formerly the Three Cups (when run by Young's) located in Sandford Street, a back street house with lots of dark wood panelling. Various booth and partitioned seating areas.
We have visited this pub once, seen 3 different beers and tried 1 of them.
Postcode: WC1R 4PZ