The Plough

(Freehouse)

We believe this pub is CLOSED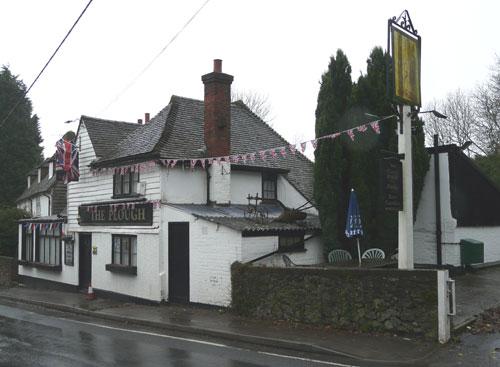 Visits Details
11 May 2012 (Dosser)
Several eating
| | | | |
| --- | --- | --- | --- |
| Harvey's - Sussex Best Bitter | 4.00 | | |
| Adnams - Southwold Bitter | 3.70 | Not Tried | |
10 May 2012 (Pedro)
Evening
| | | | |
| --- | --- | --- | --- |
| Harvey's - Sussex Best Bitter | 4.00 | | |
| Adnams - Broadside | 4.70 | Not Tried | Not available |
| Adnams - Southwold Bitter | 3.70 | Not Tried | |
30 Sep 2010 (Pedro)
Evening visit
| | | | |
| --- | --- | --- | --- |
| Harvey's - Sussex Best Bitter | 4.00 | | |
| Adnams - Broadside | 4.70 | | |
| Adnams - Southwold Bitter | 3.70 | Not Tried | |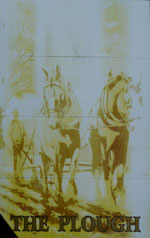 Summary of Beer Scores
The pub is found in Trottiscliffe, Kent, ME19 5DR.
Weather-boarded pub in Taylors Lane, dating from 1483, situated just below the North Downs in a village pronounced as Trosley. After a period of closure re-opened in March 2017 with the left hand side used for a café and to the right as a bar.
We have visited this pub 3 times, seen 3 different beers and tried 2 of them.
Postcode: ME19 5DR