The Applecross Inn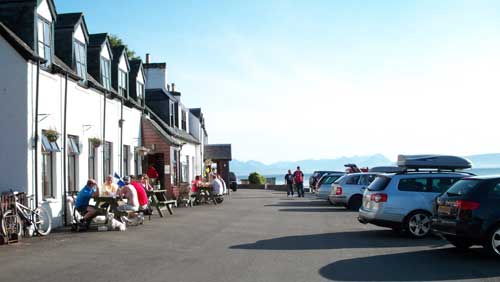 Visits Details
11 Jul 2009 (Charles)
We visited on a sunny summer evening. Very busy but this didn't matter as there is plenty of space outside and the midges were completely absent. We sat next to the pebble beach. The pub was impressively well geared up for the number of customers. We were looked after and didn't have to wait long for a table inside once we were ready to eat.
| | | | |
| --- | --- | --- | --- |
| Isle of Skye - Hebridean Gold | 4.30 | | I'm always put off by beers that make the glass go sticky. I was disappointed by this but it was the more drinkable of the two beers on offer. |
| Isle of Skye - Reuben | 4.00 | | Everything else about the day, the place, this pub, the food it serves and the service was perfect and I really wanted to like this beer. Always a bad start for me when the side of the glass goes sticky. Picture of a soggy looking dog on the label. Not sure where it had been for a swim. I'll leave you to guess where our discussions about the taste of this beer descended to. |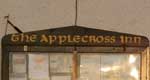 Summary of Beer Scores
The pub is found in Applecross, Highland, IV54 8LR.
Fantastic coastal pub with incredible views. The panorama from the beach side beer garden is just wonderful on a sunny evening. Well known and deservedly so given the quality of the food which is also reasonably priced. Consequently the place can get very busy on a summer evening.
We have visited this pub once, seen 2 different beers and tried both.
Postcode: IV54 8LR