Bramley's

(Freehouse)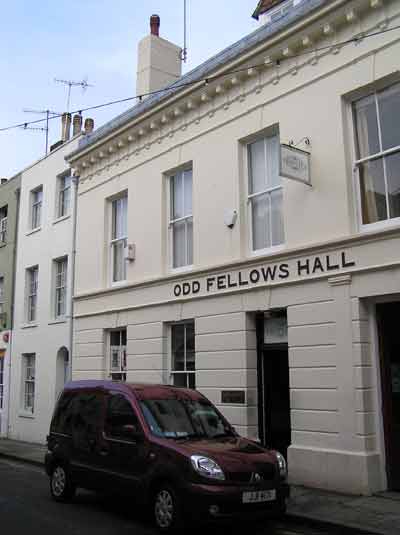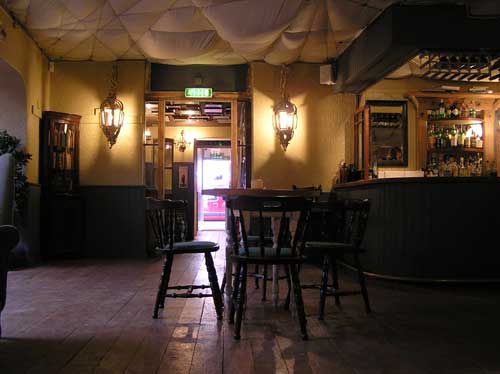 Visits Details
20 Mar 2010 (Ian)
Possibly the oddest bar I have been in for Canterbury. Parachute silk on the ceiling, bizarre flock wallpaper, more women than men in the place and lots of cocktails. 4 handpumps of which 2 were on. Really comfy armchairs though and suddenly late 70s early 80s rock has achieved a kitsch value as ACDC, Led Zeppellin, Deep Purple and Van Halen were all played.
| | | | |
| --- | --- | --- | --- |
| Shepherd Neame - Bishops Finger | 5.00 | | Bit flat, some fruit. I enjoyed the Van Halen "Drop Dead Legs" more. |
| Shepherd Neame - Canterbury Jack | 3.50 | Not Tried | |
15 Jan 2010 (Andrew)
A friend at work described this as, "Canterbury's best real ale pub". I'd never heard of it so I came to find out what it's like. The interior is great. I guess it's themed as a bar from the 1880's American West. There's a large room to the rear that just looks like there should be poker games going on between men with names like Three-hand Luke. I thought it was great.
| | | | |
| --- | --- | --- | --- |
| Shepherd Neame - Spitfire (or Spitfire Amber Ale) | 4.20 | | I liked this. Tangy and malty with some good earthy hops on the bite. |
| Shepherd Neame - Bishops Finger | 5.00 | Not Tried | |
| Shepherd Neame - Canterbury Jack | 3.50 | Not Tried | |