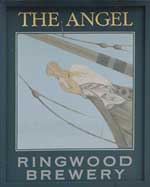 Summary of Beer Scores
The pub is found in Poole, Dorset, BH15 1NF.
Airy open plan pub served by central bar. There is space for sitting outside the pub. In the shadow of the Guildhall.
We have visited this pub twice, seen 4 different beers and tried 1 of them.
Postcode: BH15 1NF