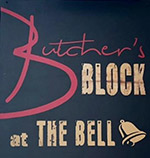 Summary of Beer Scores
The pub is found in Thurnham, Kent, ME14 4PA.
In Ware Street a community pub close to Bearsted railway station, it has a decking-laid rear garden. The restaurant is a later addition and features its own well, over which it was built. Called the Thurnham Bell by many. It is just inside the southern boundary of the parish of Thurnham but its postal address is in Bearsted! Re-opened 13th October 2023 following an extensive refit. A former butcher is the new licensee hence, perhaps, the associated change of name.
We have visited this pub 4 times, seen 5 different beers and tried 2 of them.
Postcode: ME14 4PA