King's Head

(Freehouse)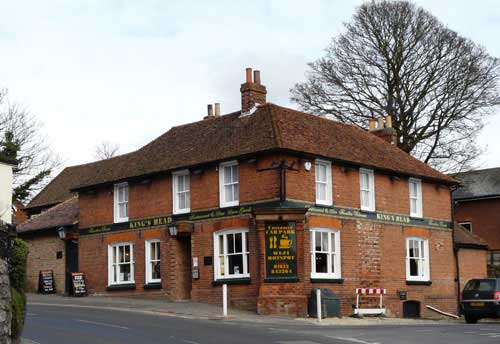 Visits Details
23 Feb 2012 (Pedro)
Evening
| | | | |
| --- | --- | --- | --- |
| Caledonian - Flying Scotsman (superseded by 3.5% version) | 4.00 | | |
| Shepherd Neame - Master Brew Bitter | 3.70 | Not Tried | |
| Eagle (formerly Wells & Young's, formerly Charles Wells, formerly Wells) - Courage Best Bitter | 4.00 | Not Tried | |
13 Oct 2011 (Pedro)
Evening
| | | | |
| --- | --- | --- | --- |
| Holt's (see also Joseph Holt) - Two Hoots | 4.20 | | |
| Shepherd Neame - Master Brew Bitter | 3.70 | | |
| Eagle (formerly Wells & Young's, formerly Charles Wells, formerly Wells) - Courage Best Bitter | 4.00 | Not Tried | |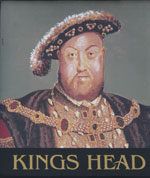 Summary of Beer Scores
The pub is found in Sutton Valence, Kent, ME17 3AP.
Historically this was a Courage Brewery house and well into the modern era it featured separate Public and Saloon bars, separated by a tiny 'Jug & Bottle' bar. The former entrance to the Jug & Bottle can be seen bricked-up in the photo, with the one-time Saloon bar to the right of that doorway. It has now been completely refurbished with comfortable seating in a single, large room. Restaurant in a separate area to the rear of the bar. Private function room upstairs with its own bar.
We have visited this pub twice, seen 4 different beers and tried 3 of them.
Postcode: ME17 3AP