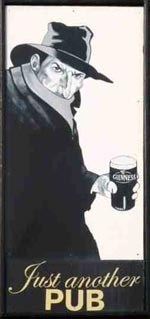 Summary of Beer Scores
The pub is found in Clerkenwell, Central London, EC1R 1UU.
In Amwell Street, established in around 1825 by the New River Company as the Fountain Tavern, this was, in later years, an Allied Breweries' pub. It was re-named Filthy MacNasty's in 1994. The pub has separate front and back rooms and a few pavement tables and is in a quiet area around 10 minutes walk from Angel tube station. Lease changed hands in 2015 and renamed Simmons with cask beer discontinued. Taken over by Winnicott in 2016 and re-named Amwell arms but still no cask beer. Winnicott went under and the pub closed and re-opened with yet another name change and new operators in 2018.
We have visited this pub twice, seen 17 different beers and tried 7 of them.
Postcode: EC1R 1UU