Lang's Bar & Cocktail Lounge (formerly The Globe & Engine then A Taste of Portugal)

(Shepherd Neame)

We believe this building is NO LONGER a pub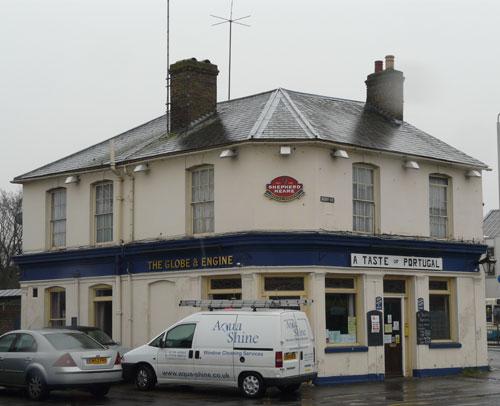 Visits Details
18 May 2015 (Philip Pirrip)
Evening. Looking sad and forlorn outside the station, no not me but this pub with almost all signage removed. Very much now a former pub.
11 Jul 2013 (Philip Pirrip)
Evening. Signage as A Taste of Portugal now obscures all old Globe & Engine nameboards. Clearly no longer a pub as sign says alcohol is only served with a meal. Had to walk on by.
07 Jul 2012 (oz11)
Just time for a pint before the train, a few locals in didn't seem particularly friendly so didn't hang around, although I'm sure they're prefectly nice.
| | | | |
| --- | --- | --- | --- |
| Shepherd Neame - Master Brew Bitter | 3.70 | | Two hand pumps in evidence, both with Master Brew on. Nothing wrong with the beer quality, |