The Victoria & Albert

(SSP (UK) {Select Service Partner})
Visits Details
12 Jul 2012 (Philip Pirrip)
2234 hours visit. A few in and out still. A stout wooden bar. A full VAT receipt is handed to every purchaser. My Fuller's London Pride at £3.80 pp shows as being inclusive of £0.63p VAT for the Chancellor. A spoonful of sugar helps the medicine go down.
| | | | |
| --- | --- | --- | --- |
| Fuller's (part of Asahi Europe) - London Pride | 4.10 | | Right temperature and full flavoured. One of the best LPs I have had for a long time |
| Greene King - IPA | 3.60 | Not Tried | |
| Greene King - Morland Old Speckled Hen | 4.50 | Not Tried | |
| Greene King - St Edmund's | 4.20 | Not Tried | |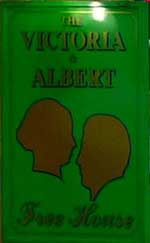 Summary of Beer Scores
The pub is found in Marylebone, Central London, NW1 6JJ.
One of the few remaining proper London railway terminus pubs. In the early days of CAMRA this was a bastion of real ale. It is run by Select Service Partner - the combine that, after railway privatisation, took on all (or most) of the refreshment franchises on Britain's railway stations. Tucked away in the south western corner of London's Marylebone railway station concourse it sells a range of national real ale brews. It has seating outside. You will receive a receipt with every purchase which gladly shows you the amount of VAT you have just palmed to HM Government.
We have visited this pub once, seen 4 different beers and tried 1 of them.
Postcode: NW1 6JJ