The Bricklayers Arms

(Ei Group (formerly Enterprise Inns))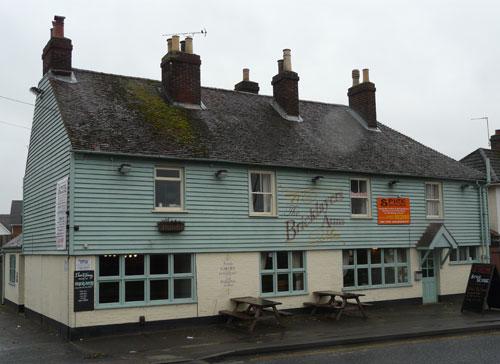 Visits Details
08 Dec 2012 (Pedro)
Lunchtime
| | | | |
| --- | --- | --- | --- |
| Eagle (formerly Wells & Young's, formerly Charles Wells, formerly Wells) - Courage Best Bitter (use Banks's entry now please) | 4.00 | | |
| Caledonian - Flying Scotsman (superseded by 3.5% version) | 4.00 | | |
27 Jul 2012 (Alenomore)
22:45 visit. Wasn't sure if we'd get a "late one" in this place, a new one for me and not visited by my two pals for many a year either, but, we did and we stayed til' after the twelfth hour! Very good too.
| | | | |
| --- | --- | --- | --- |
| Eagle (formerly Wells & Young's, formerly Charles Wells, formerly Wells) - Courage Best Bitter (use Banks's entry now please) | 4.00 | | My two pals thought this was on top form tonite. |
| Black Sheep - Golden Sheep | 3.90 | | A surprise find in this backwater. OK condition just the temperature letting it down tonite. |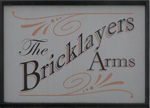 Summary of Beer Scores
The pub is found in New Hythe, Kent, ME20 6SA.
This pub is found in the very centre of the paper industry and consisting almost entirely of mills started by Reeds in the 1920s. Alas, today the mills have gone, replaced by industrial estates and a huge housing development on the nearby Leybourne Lakes. Lovely old pub, recently closed for a bit then re-opened, re-decorated with a restaurant area to one side, to attract more custom in these trying times. I suspect this was a thriving pub in years gone by. Friendly staff/locals and well worth seeking out.
We have visited this pub twice, seen 3 different beers and tried them all.
Postcode: ME20 6SA