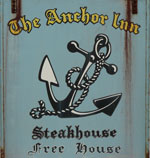 Summary of Beer Scores
The pub is found in Yalding, Kent, ME18 6HG.
Very old thatch roofed pub in an idyllic location in Hampstead Lane, on the locks of the three rivers that converge here, the Beult, Teise and Medway. With a thatched roof and much intact interior detail, exposed beams and brickwork, uneven ceilings, stone floors, much extended over time. A large, outside seating area is very popular in summertime. Local attractions nearby include a large park, straddling the rivers and two old bridges, one from medieval times. Popular with canoeist's and boaters alike. Also, opposite the pub is Teapot Island, another local attraction, with a building housing a world record amount of teapots! A cafe is attached to this too. Purchased by Shepherd Neame in 2015. Closed for a major refit and reopened in March 2018 with a new name.
We have visited this pub once, seen 2 different beers and tried 1 of them.
Postcode: ME18 6HG