Val-Dieu Brewery

(Brewery)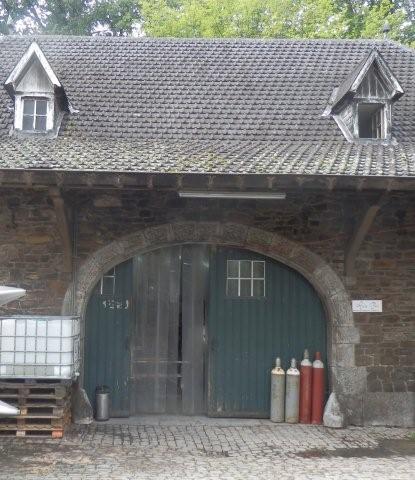 Visits Details
22 Sep 2012 (Stephen Harris)
Very much a working brewery; visits here are an all round sensory experience with plenty of farmyard and brewery odours. We enjoyed the hospitality room until the next group more or less pushed us out.
| | | | |
| --- | --- | --- | --- |
| Val-Dieu - Blonde | 6.00 | | From keg - pale yellow/gold and a little cloudy. Dryer than many in the style, with a lingering bitterness. |
| Val-Dieu - Brune | 8.00 | | From keg – dark brown. A bit of a farmyard whiff (or perhaps that was just wafting through the door), coffee, chocolate, rich roasted barley. |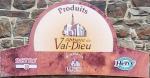 Summary of Beer Scores
The pub is found in Aubel, Belgium, 4880.
Located within the grounds of the Cistercian Abbey de Val-Dieu, close to Aubel in the French-speaking area of Belgium. This brewery was established in 1997 in former farm buildings which are, let's say, a little ramshackle. Brewery expansion is progressively filling the space available. There are three criteria in Belgium to earn the status of 'Trappist' Brewery. The brewery must be located within an abbey precinct, part of the profits from the beer must be used for charitable purposes, and at least one monk must be involved in the brewing process. Val-Dieu fulfils the first two criteria, but not the third. The Abbey itself is defunct technically, although it is home to a community of families "living a Cistercian lifestyle", and a professional lay-brewer is employed. There is a small tasting room in a farm building with a low, vaulted brick ceiling. Visits are encouraged and exit is "Via the Gift Shop".
We have visited this pub once, seen 2 different beers and tried both.
Postcode: 4880