Den Stillen Genieter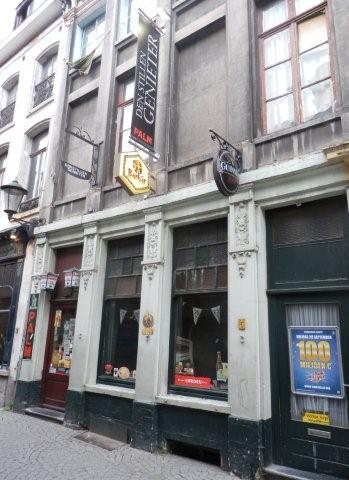 Visits Details
22 Sep 2012 (Stephen Harris)
At the fourth time of trying I have finally found this pub open, although actually getting served proved a bit of a trial. A very idiosyncratic place. Hit and miss whether your chosen beer has had the benefit of refrigeration or is just off the shelf.
| | | | |
| --- | --- | --- | --- |
| Brouwerij de Graal - Triple | 9.00 | | A pale, Abbey-style triple with a herbal (coriander?) and aniseed flavour. Served from the bottle and too warm. |
| Brasserie Des Géants - Gouyasse Triple | 9.00 | | Served rather warm from the bottle. Amber in colour. Predominately a smooth, malty taste. |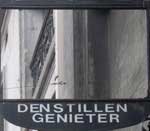 Summary of Beer Scores
The pub is found in Mechelen, Belgium, 2800.
Classic Belgian brown cafe, one of the leaders of the movement towards specialist beer cafes in Belgium in the 1970s and 1980s. I've seen various attempts to translate 'Stillen Genieter' into English and the one I like best is 'Gentleman of Leisure'. Located on the busy Fish Market in the centre of town, the pub is, to be honest, looking a bit tatty. It has a legendary beer list.
We have visited this pub once, seen 2 different beers and tried both.
Postcode: 2800