Mechanics Arms

(Shepherd Neame)

We believe this building is NO LONGER a pub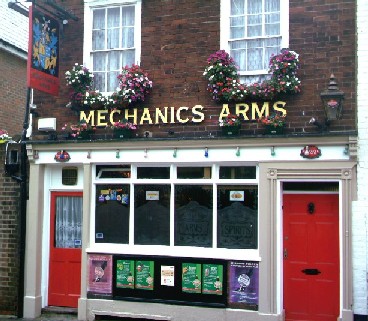 Visits Details
26 Aug 2006 (Ian)
Pub number 6 on Faversham crawl. Very simple pub, but the front is attractive to look at and the awards on display led me to hope that the beer would be good. Handfull of locals in mid Saturday afternoon
| | | | |
| --- | --- | --- | --- |
| Shepherd Neame - Master Brew Bitter | 3.70 | | This was even better than the Sun Inn, but still only a 3.5/5. Creamy head showing live yeast in the head. Sheps yeast aroma. Smooth in mouth and then balanced fruit/hop finish. Hop is more green and mouthfeel is soft and easy drinking. Fine pint of session bitter. |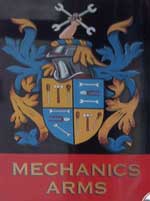 Summary of Beer Scores
The pub is found in Faversham, Kent, ME13 7JG.
Basic one room pub with bar running down one side. Tables dotted around the opposite wall. A number of certificates and awards on display. Hops line the ceiling and there is a beer garden at the rear. Simple relaxed pub.
We have visited this pub once, seen 1 beer and tried it.
Postcode: ME13 7JG