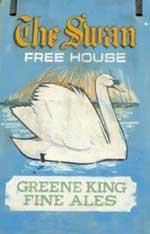 Summary of Beer Scores
The pub is found in Brome, Suffolk, IP23 8AP.
Family run pub on the main Norwich - Ipswich road. Nice old fashioned feel to the place. Still has some Lacons badging.
We have visited this pub twice, seen 4 different beers and tried 2 of them.
Postcode: IP23 8AP