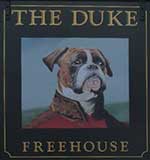 Summary of Beer Scores
The pub is found in Bacton, Norfolk, NR12 0EU.
Large single roomed pub with lots of different areas in the middle of the village on the coast road. Re-opened and renovated after a period of closure. Closed again in 2018 with future uncertain.
We have visited this pub once, seen 2 different beers and tried 1 of them.
Postcode: NR12 0EU