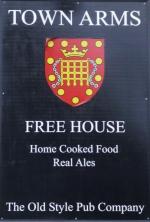 Summary of Beer Scores
The pub is found in Wallingford, Oxfordshire, OX10 0BL.
High Street pub close to the bridge over the Thames. Present by 1782, this pub changed its name to Gatehouse in 2009 but closed down shortly after. Re-opened in 2013. It has a two-bar layout.
We have visited this pub twice, seen 7 different beers and tried 4 of them.
Postcode: OX10 0BL