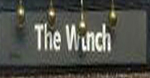 Summary of Beer Scores
The pub is found in West Winch, Norfolk, PE33 0LY.
Large roadside pub that has had a number of roles and names over the years. Appears to be currently aiming at the carvery market. Attempts to obtain an ACV were rejected by the local council. Re-opened in April 2016 after a period of closure.
We have visited this pub once, seen 1 beer and tried it.
Postcode: PE33 0LY