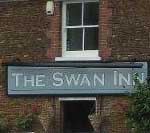 Summary of Beer Scores
The pub is found in South Wooton, Norfolk, PE30 3NG.
Two roomed bar that was renovated in the 1930s when S&P took the pub over from Bagge's brewery. The public bar still has three walls with wainscoting and built in seating, the saloon bar is fully wooden panelled. There is also an added conservatory dining room.
We have visited this pub once, seen 3 different beers and tried 1 of them.
Postcode: PE30 3NG