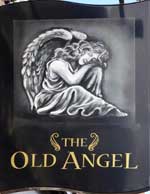 Summary of Beer Scores
The pub is found in Doncaster, South Yorkshire, DN1 3EF.
In Cleveland Street, originally a Yates's Wine Lodge then later a smart Wetherspoon's (Lloyds No. 1) with lots of different seating areas. Large curved bar downstairs and an upper bar on the balcony. The town of Doncaster was developed around the Roman fort of Danum, served by the highway which followed the line of today's Hallgate and High Street. The Roman road later became the coaching route known as the Great North Road. The Old Angel, on Frenchgate, was one of the town's best-known coaching inns. James I stayed there in 1603, followed, in 1778, by the Duke of York and the Prince of Wales. The Prince of Wales returned in 1795. In between the royal visits, the famous traveller Celia Fiennes stayed at the Old Angel, on one of her well-documented journeys around the country. The Old Angel was demolished in 1846, with the guildhall built on the site the following year. These licensed premises were built in 1997 as a Yates's Wine Lodge, on the site of a parade of small shops. In the 1930s, the parade included a draper's store, a gents' outfitter and a fruiterer. The shops were originally private houses, with gardens at the rear. The town houses stood on the line of the old town ramparts. Included in documentation for the sale of 34 Wetherspoon's pubs in November 2015. Sold to Amber Taverns in 2016 and closed for a reportedly large makeover.
We have visited this pub 3 times, seen 10 different beers and tried 4 of them.
Postcode: DN1 3EF