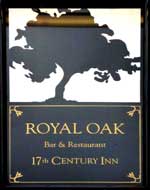 Summary of Beer Scores
The pub is found in York, North Yorkshire, YO1 7LG.
15th century City centre pub in Goodramgate. The building is reputedly haunted by several mysterious ghosts that come as they please. There is an old prostitute in the front bar; ghosts of children playing by the fire; a tall, gaunt man in the back room and two female ghosts, one on the first floor called Alice and one in the flat called Mary. Staff have repeatedly heard someone walk up stairs but on investigation have found no one there and staff have felt hands holding theirs as they pull pints. 2 bar counters serving the front public and rear lounge with a total of 7 handpumps selling regional ales and also newer micro breweries' wares. There is a further unbarred front seated area and the lounge has a small extension on a raised level. Menus highlight home cooked food using local ingredients.
We have visited this pub twice, seen 10 different beers and tried 2 of them.
Postcode: YO1 7LG