Shrubbery Cottage

(Holden's)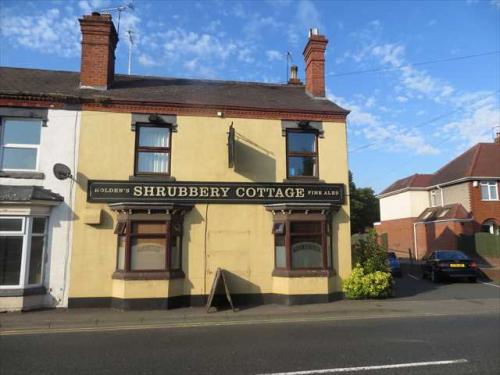 Visits Details
21 Aug 2013 (ChrisE)
I did not know this pub was here, but I walked past it and the fact that it is a Holdens house, and the name reminded of the Knights Who Say Ni! in Monty Python and the Holy Grail I just had to miss my train and enter. There was a good range of Holden's beers on sale but I did not make a note of them.
| | | | |
| --- | --- | --- | --- |
| Holden's - Black Country Bitter | 3.90 | | A good pint of Holdens. |
Summary of Beer Scores
The pub is found in Stourbridge, West Midlands, DY8 1RQ.
A good traditional Holden's pub, very much wet led, it is within walking distance of Stourbridge Junction railway station.
We have visited this pub once, seen 1 beer and tried it.
Postcode: DY8 1RQ