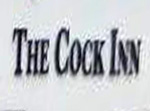 Summary of Beer Scores
The pub is found in Wiggenhall St Mary Magdalen, Norfolk, PE34 3DG.
Single bar pub on the banks of the river Great Ouse. Three separate areas at different levels following the contours of the road leading up to the river bridge. Very bland interior.
We have visited this pub once, seen 2 different beers and tried 1 of them.
Postcode: PE34 3DG