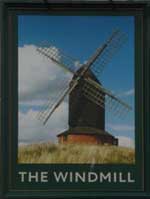 Summary of Beer Scores
The pub is found in Norwich, Norfolk, NR1 4LQ.
Set back a long way from the Plumstead Road, the pub is adjacent to the main drive leading to H.M.P. Norwich. The rear of the pub dates from the 1920s with a flat roofed 1930s extension in front. The large front bar has a pool table at one end. A regular outlet for the rare Dark Mild.
We have visited this pub once, seen 3 different beers and tried 1 of them.
Postcode: NR1 4LQ