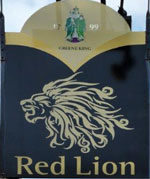 Summary of Beer Scores
The pub is found in Stevenage, Hertfordshire, SG1 3DW.
Two bar High Street pub that focuses on live music. The rear room is essentially an empty hall for the bands. Front bar has very little seating.
We have visited this pub once, seen 3 different beers and tried 1 of them.
Postcode: SG1 3DW