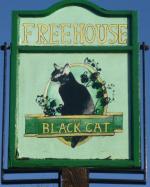 Summary of Beer Scores
The pub is found in Chesham, Buckinghamshire, HP5 3LF.
A small, village pub at Lye Green, a short distance up the hill from Chesham town. Established by 1838, it has also traded as the White Horse. Essentially a single bar area, separated into carpeted and non-carpeted sections. There is also a rear room used as a dining room, and a good-sized rear garden. Good value lunches are sold.
We have visited this pub once, seen 3 different beers and tried 1 of them.
Postcode: HP5 3LF