Beer Factory

(Brew Pub)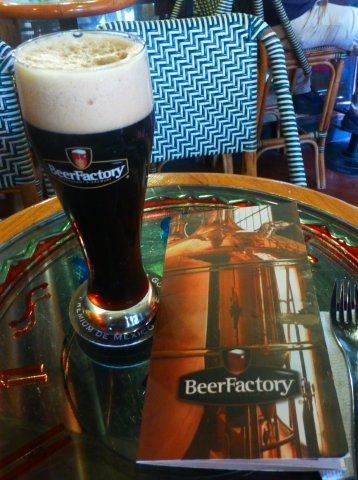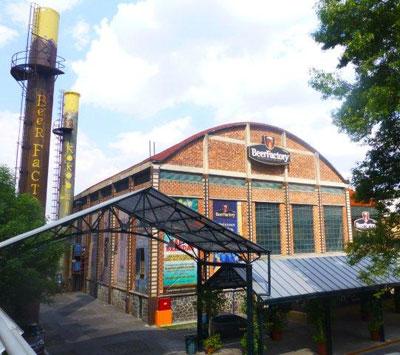 Visits Details
19 Mar 2014 (Stephen Harris)
My last day in Mexico City and this pub provided a very welcome, cool, break for a late lunch out of the heat and bustle of the big city. All beers on keg dispense.
| | | | |
| --- | --- | --- | --- |
| Beer Factory (Mexico) - Coyote | 4.80 | | Brewed as an 'English Ale', which usually makes me suspicious when abroad. Chestnut-coloured. Excellent hop presence, with grapefruit flavours. Really nice and refreshing – I'd call it an American Pale Ale. |
| Beer Factory (Mexico) - Luna Llena | 6.00 | | Near black in colour. A dry stout, with a fruity smell and some coffee and chocolate-type tastes. |
| Beer Factory (Mexico) - Santa Fe | 5.60 | Not Tried | |
| Beer Factory (Mexico) - Coronel | 5.20 | Not Tried | |
| Beer Factory (Mexico) - Mediterranea | 4.00 | Not Tried | |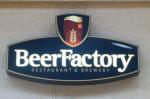 Summary of Beer Scores
The pub is found in Mexico City, Mexico, 14060.
A large brew-pub in Mexico City's southern suburbs. It is a long way out, but easily reached by Metrobus Line 1 to Villa Olimpica, seven stops short of the line's southern terminus. The pub occupies a former industrial premises, on a mixed retail/commercial plaza just to the east of the metrobus stop. This is officially called Plaza Cuicuilco, but on my visit a sponsor's name was on the sign, making it 'Plaza Inbursa'. The Cuicuilco archaeological site is immediately to the north. Some old machinery has been retained in the pub (one bears the plate 'Babcock & Wilcox – 1958 – London & Renfrew'). There are a variety of seating areas, including an outside terrace. This is one of six Beer Factory outlets in Mexico – I do not know if they all brew, but they certainly appear to do so here.
We have visited this pub once, seen 5 different beers and tried 2 of them.
Postcode: 14060