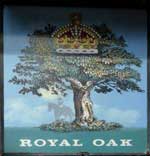 Summary of Beer Scores
The pub is found in Oldham, Greater Manchester, OL1 1EN.
Near the Oldham Mumps tram stop in Union Street this pub has an interior of National Historic Interest. The pub was re-fitted in 1928 and has hardly changed since. There is a front lounge, a vault and pool room knocked into one and a drinking area in front of the servery. The servery is the focal point still equipped with working sash glazed screens. Closed March 2023 after the licensee quit. Originally a Robinsons house but sold to Inglenook Inns and Taverns in early 2017. Closed again on Wednesday 22nd November 2023 due to termination of tenancy with a sale of the building by current owner.
We have visited this pub once, seen 4 different beers and tried 3 of them.
Postcode: OL1 1EN