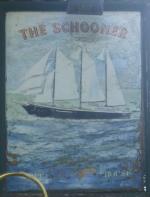 Summary of Beer Scores
The pub is found in Gateshead, Tyne and Wear, NE8 3AF.
I quote from the pub's website – "an independent free house run by a little baldy fella, his wife and a few other friendly folk". A pretty accurate description. The pub was established by the early nineteenth century, initially as the Ship, looking over the Tyne and for most of its history in a heavily industrialised area. Now, with industry and shipping gone, it seems almost rural in its detached, leafy surrounds. Handy for Gateshead International Stadium. Good value food. Technically this is a brew-pub, although the home brew is only "occasionally" available.
We have visited this pub once, seen 6 different beers and tried 3 of them.
Postcode: NE8 3AF