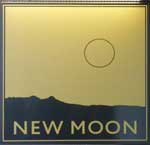 Summary of Beer Scores
The pub is found in City, Central London, EC3V 0DN.
An inn and tavern called the Half Moon was present here by 1761 and survived under this name until at least 1944, having been rebuilt in 1881 along with the surrounding Leadenhall Market. By 1967 it was part of the Chef & Brewer chain and this may be when the name change to New Moon occurred. Long a Whitbreadís house, it was acquired by Greene King in 2005 after a spell passing around the pub companies. Basically now a large single room, the pub has an impressive wooden bar back and a probably authentic ceiling. There is also a cellar bar. The covered pavement outside is popular and invariably busy after office hours.
We have visited this pub once, seen 5 different beers and tried 1 of them.
Postcode: EC3V 0DN