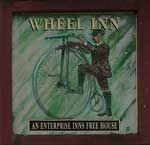 Summary of Beer Scores
The pub is found in Ashbourne, Derbyshire, DE6 1BX.
In Compton Street this is a terraced building which is slightly lower in height than its neighbours. Next to the Police Station. Main bar area to right, smaller pool and darts room to left.
We have visited this pub once, seen 2 different beers and tried 1 of them.
Postcode: DE6 1BX