King's Head

(Adnams)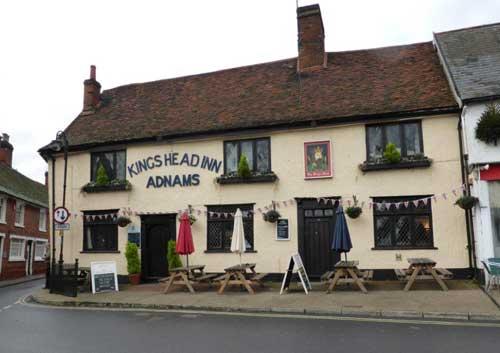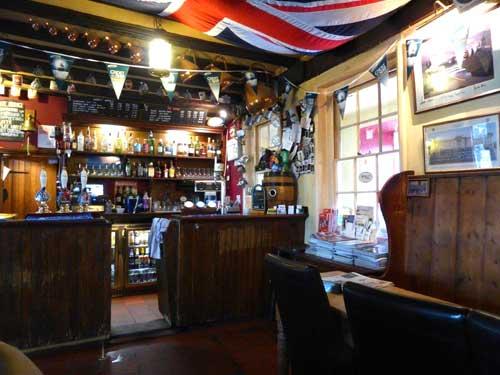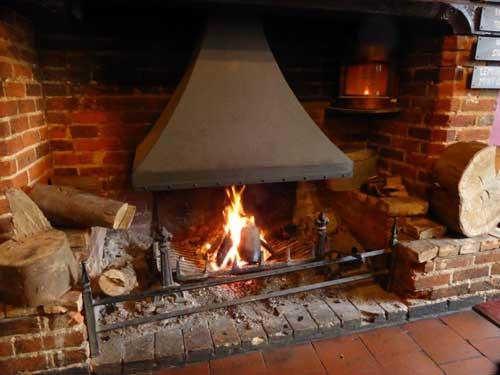 Michael Croxford
Visits Details
25 Nov 2014 (HSB)
Second stop. We got there just as the door opened. Attempting to sit on a settle we were told it was reserved for a regular who has been drinking there for seventy years. Two couples with dogs each had their pet's photographs taken and added to the canine gallery. I tried out the single seat next to the fire. Blissful.
| | | | |
| --- | --- | --- | --- |
| Adnams - Ghost Ship | 4.50 | | Tip top condition. Interestingly whilst this pub is not in the GBG this pint turned out to be the best of the day. |
| Adnams - Broadside | 4.70 | Not Tried | |
| Adnams - Old Ale | 4.10 | Not Tried | |
| Adnams - Southwold Bitter | 3.70 | Not Tried | |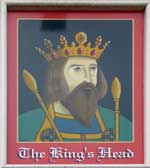 Summary of Beer Scores
The pub is found in Woodbridge, Suffolk, IP12 4LX.
Ancient building in the centre of town. One large single room with various seating areas around a massive inglenook fireplace and chimney stack. The carved beam ceiling is magnificent. The bar is tucked into one corner. There is a separate dining room to the rear of the pub. The pub is very dog friendly with doggy snacks on sale and a photo gallery of the dogs that visit.
We have visited this pub once, seen 4 different beers and tried 1 of them.
Postcode: IP12 4LX