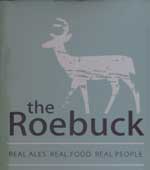 Summary of Beer Scores
The pub is found in Sheffield, South Yorkshire, S1 2NB.
City centre pub which is an isolated old building amidst modern development. A variety of drinking areas are available, as well as a patio garden area. In the same ownership/management as the Hillsborough Hotel and the Wood Street Brewery.
We have visited this pub once, seen 5 different beers and tried 1 of them.
Postcode: S1 2NB