Golden Lion

(Free House)

We believe this pub is CLOSED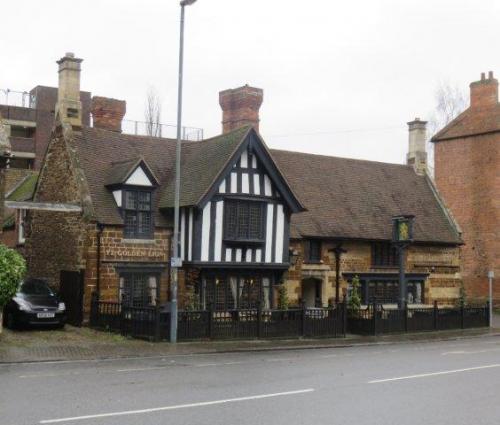 Stephen Harris
Visits Details
01 Jan 2015 (Stephen Harris)
Quiet at lunchtime. I was initially baffled by the Czech-style beer, which was labelled 'Merrie City Craft Beers – Westgate Brewery". I feared a Greene King beer to start with, before remembering that the Merrie City is Wakefield – surely Clark's are small enough to be considered a craft brewery anyway, without having to invent a 'craft' alter ego?
| | | | |
| --- | --- | --- | --- |
| Clark's (sometimes shown as Westgate Brewery) - Classic Blonde | 3.90 | | A rather thin Blonde beer, with grassy, piney hops. Served over-chilled. |
| Merrie City (sub-brand of Clark's) - Czechmate | 4.10 | | An amber-coloured Lager, brewed with authentic Czech hops. Served a bit too warm from the cask. |
| Fuller's (part of Asahi Europe) - London Pride | 4.10 | Not Tried | |
| Adnams - Ghost Ship | 4.50 | Not Tried | |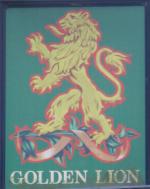 Summary of Beer Scores
The pub is found in Wellingborough, Northamptonshire, NN8 1BL.
This pub in Sheep Street occupies an historic building that is believed to date back to 1540. The bar servery is centrally placed in an area for vertical drinking. There is a lounge area off to the left and to the right a dining area occupies an old hall, with vaulted roof, exposed beams and a minstrels' gallery.
We have visited this pub once, seen 4 different beers and tried 2 of them.
Postcode: NN8 1BL