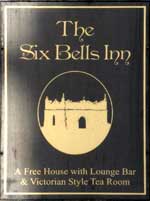 Summary of Beer Scores
The pub is found in Gislingham, Suffolk, IP23 8JD.
Re-opened in 2010 the current owners have completely renovated this Victorian pub both inside and out. The single bar is high ceilinged, the former restaurant area contains a 30 feet deep well, the corridor leading to the toilets has a railway station theme, and there is a Victorian tearoom being constructed at the rear of the pub. Even the car park is pristine, with a white picket fence and a gate that is closed outside opening hours.
We have visited this pub once, seen 2 different beers and tried 1 of them.
Postcode: IP23 8JD